The Wilson Housing Authority is an Equal Opportunity Employer. We are a workforce of housing professionals committed to making this a great place to work and develop your career. We encourage you to apply for a position with our agency. The Wilson Housing Authority currently has an open position that it is accepting applications for in its Maintenance Department.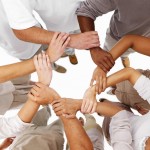 WHA offers a great team environment.
All positions are full-time positions, working during first shift hours unless otherwise indicated. While we are an "at will" employer, all positions require employees to successfully complete a three (3) or six (6) month probationary period.
We are unable to return phone calls or provide status updates. Should your qualifications best meet our needs, you will be contacted within six weeks for interview. If not contacted, we will retain your information for six months in our active files.
To see if we have any open positions at the current time please select the Open Positions pull down tab under the header of Careers.